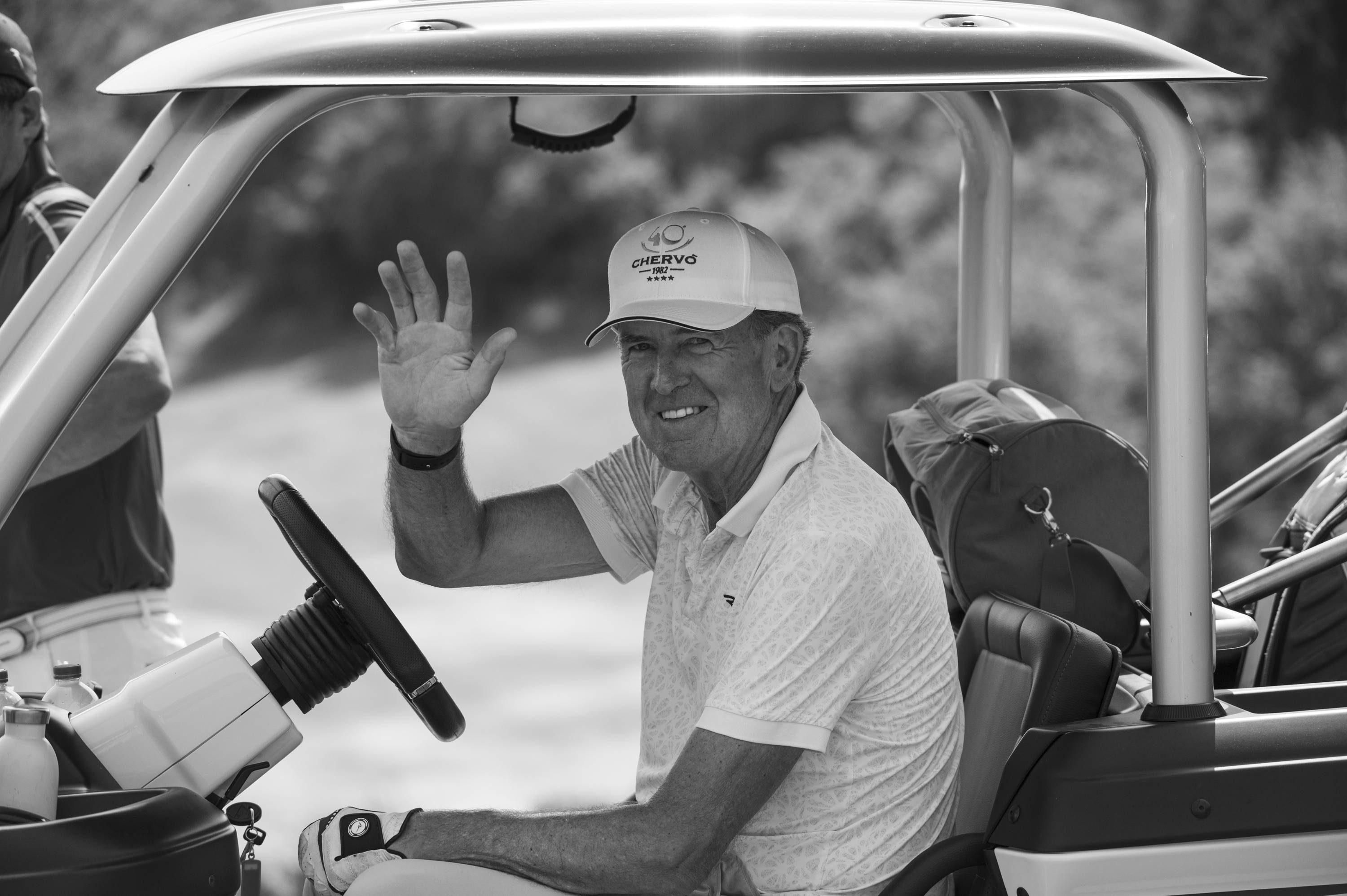 Peter Erlacher, Chief Design Officer
Celebrating 40 years of Italian Style in Sport, Chervò's founders, brothers, Chief Operator Manfred Erlacher and Chief Designer Peter Erlacher share historical insight on how their global brand differentiates itself against the world....
How Chervò started as a skiwear brand and evolved into a global golf performance wear brand?
Peter Erlacher, Chief Design Officer
In 1982, Chervò was initially established as a skiwear brand. At this time every skier was imitating the products worn by professional skiers. Technical products, yet quite boring from a fashion perspective, eventually evolved into a new generation of brands, mainly from Switzerland and Germany, designing louder and more fashionable clothing; colorful, with bold prints, color-blocks and wider fits, more suitable to the new skiers that considered skiing as a recreational sport activity, rather than a performance sport. Those new cloths, however, were not always meeting the requirements of mountain weather or ease of movement in an activity that had its own necessities.
As a former competitive skier, I understood the technical implications while appreciating the newer more informal attitude toward the sport and I thought that those two aspects should have not necessarily been in conflict. This was the very beginning of the Chic/Tech story marking my constant quest for the most innovative functional materials and constructions, inspired by the Italian refined style, rooted into a brand reflecting the solar attitude and joy of living of the Mediterranean countries.
From this our iconic Chic/Tech vision was born and 40 years later is still based on the three founding principles: a) Functional/performance products, b) Italian Style, c) Mediterranean soul.
This year as we mark our 40th anniversary, society has changed and technology has advanced, yet staying true and loyal to our three-character traits allows a constant rejuvenation of the brand and of its image.