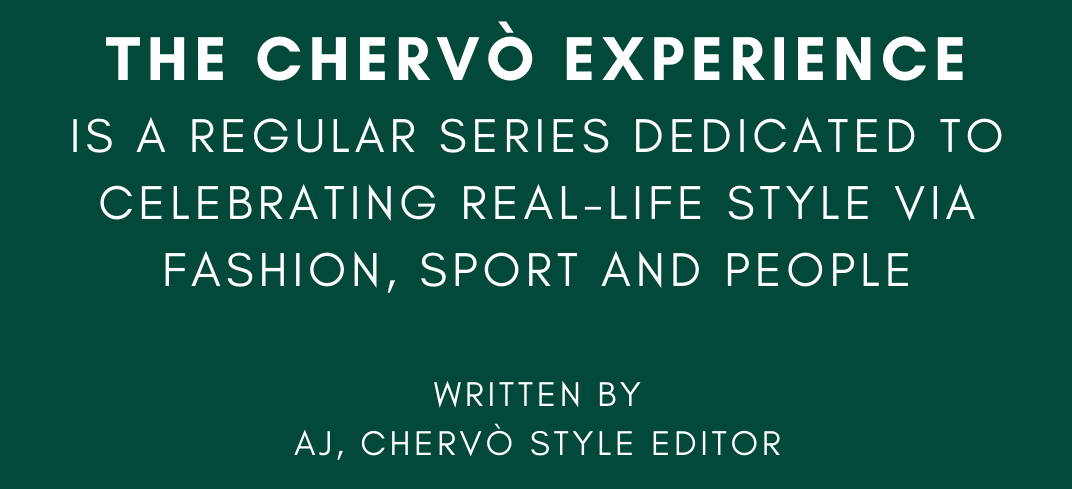 This month: The Opening of Chervò's First Pop-Up Store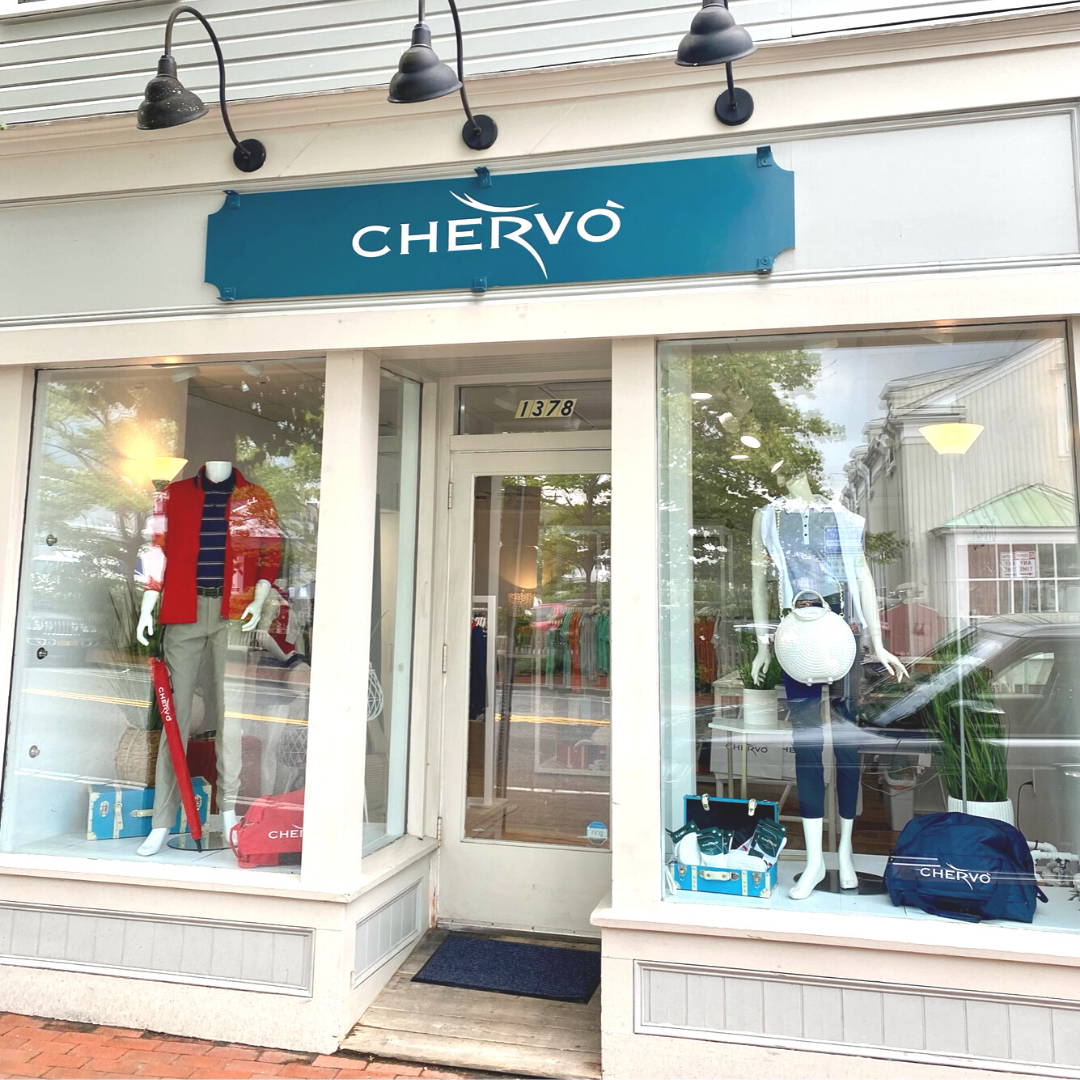 Located 25 miles east of New York City, Roslyn, NY, is a beautiful, historic village nestled in the hills of Long Island's Gold Coast situated on Hempstead Harbor. At one time Roslyn was know as an active mercantile port - today the collection of beautifully restored houses, buildings and historic monuments makes it an ideal setting for Chervò's first ever pop-up store.
But it's not just the bucolic surroundings, vibrant downtown and easy train ride to the big city that attracted Chervò to this locale - it saw a sense of community in Roslyn. Already with a loyal regional fan base who buy the fashionable sports apparel online, the pop-up store on Old Northern Boulevard - in the trendy boutique shopping district - represents an opportunity for new and existing customers to personally experience the Chervò brand.
As the famous New York fashionista Carrie Bradshaw once said, "I like my money right where I can see it … hanging in my closet."
The Chervò pop-up store offers us the ability to see and feel the quality of Chervò's clothing, state-of-the-art proprietary tech fabrics, talk to a live salesperson, and try on items in a dressing room - something all of us retail therapists and Carrie Bradshaw's of the world have sorely missed in the past year.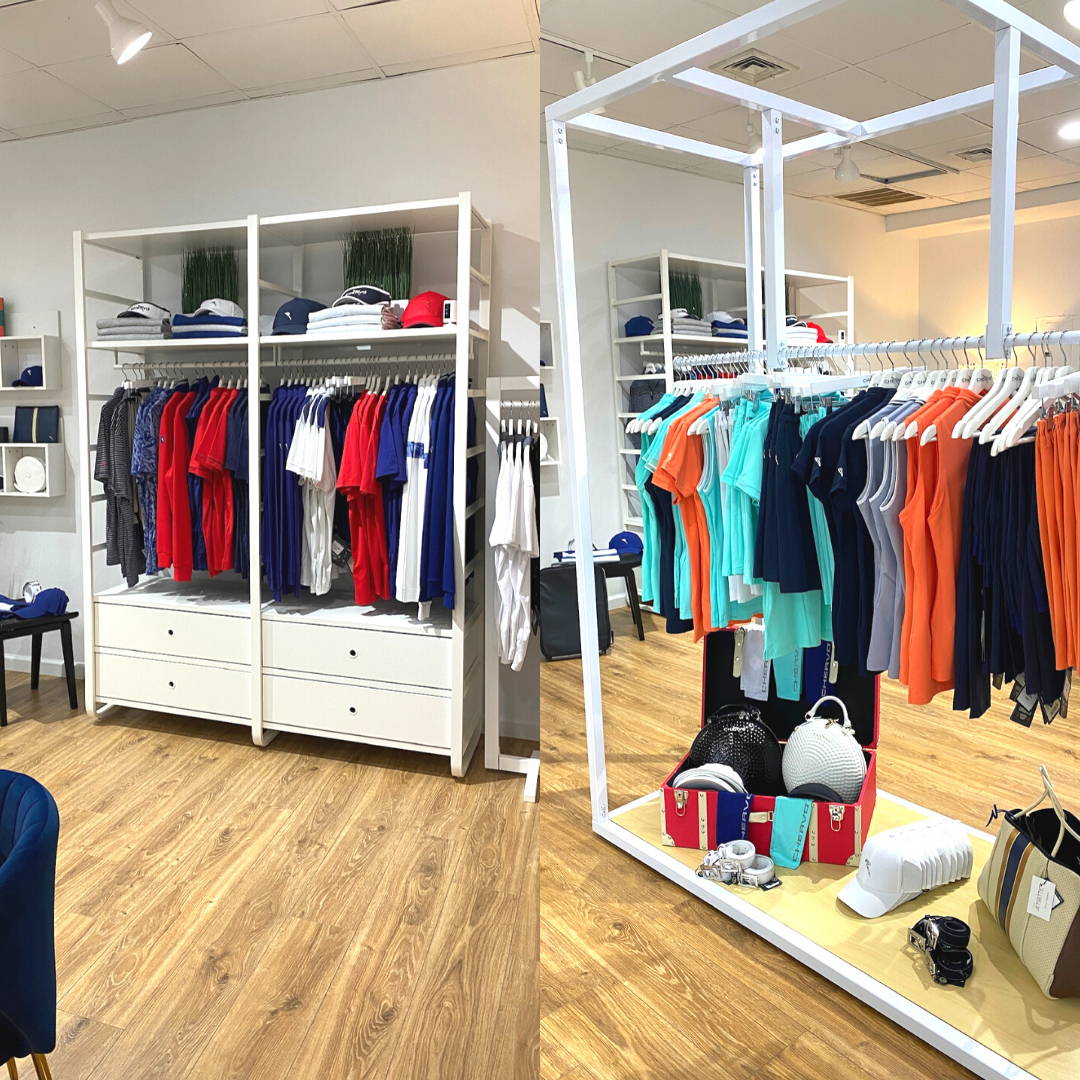 Open for a two-month stay, July through the end of August, shoppers can browse the racks of men's and women's luxury golf and sportswear products from the Spring/Summer 2021 Collection, including men's and women's apparel, bags, hats, belts and sunglasses.
On your way to the Hamptons? Ladies, you'll want to check out Chervò's super cute Jetset polo dress available in ink blue or black that is perfect for tennis, golf, travel or backyard bbq. The soft fabric is quick drying with sunblock properties, and the five-button placket plus side seam pockets exude sporty fashion style. Be sure to grab the Mandy Deco print, ultra lightweight, silky jacket to throw on when the evenings get cool or a typical summer rain shower surprises you on the golf course.
Guys, you'll look ready for any casual gathering in the Asier polo shirt that has an all-over signature micro print and comes in blue or white. The lightweight performance fabric features Chervò's Dry-Matic proprietary technology that keeps you comfortable even on the most humid New York summer days. Pair it with the sleek, slimming Garcia shorts that come in six color choices and can easily be worn from course to cocktails.
The selection of accessories will polish off your look - from chic fanny packs to Italian made straw hats, stretch woven belts, and the sought-after, limited edition Otytus sunglasses that will catch every style maven's admiration - it's all pleasingly on display waiting for your visit.
For more about the store's address and hours, click the Roslyn, NY Pop Up tab on the home page. Happy Summer Shopping!