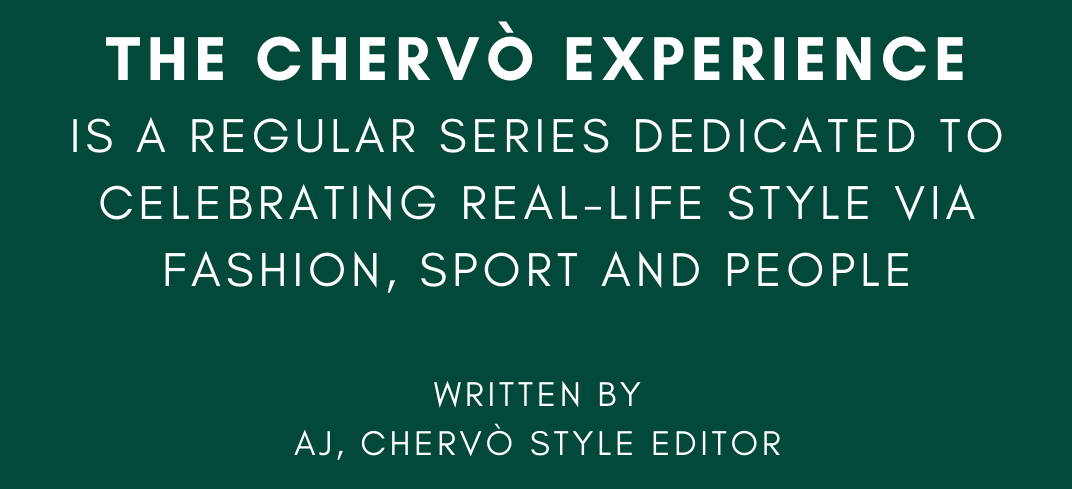 This month: A Collaborazione - Italian Style
OTYTUS Sunglasses. Revolutionizing Eyewear.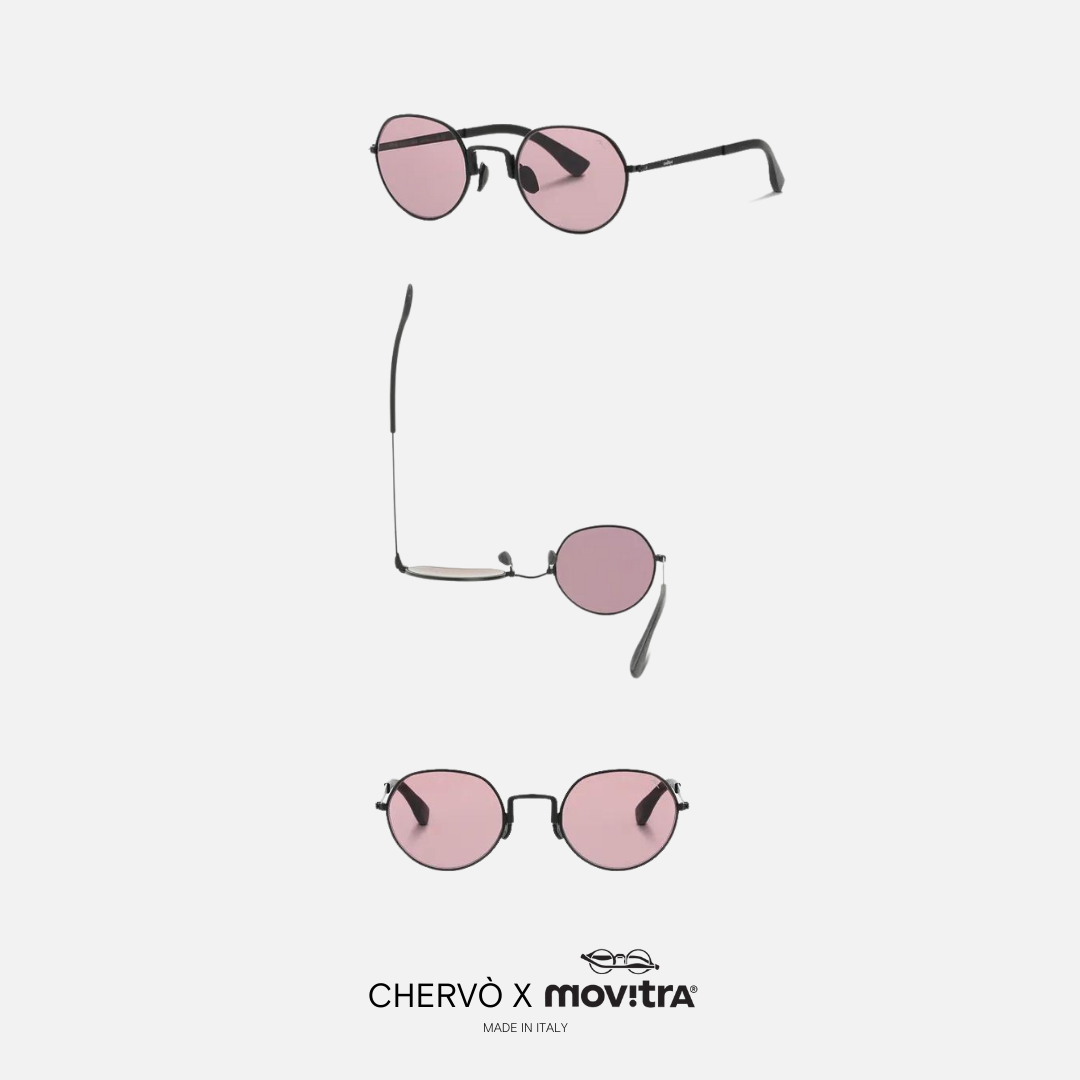 Who doesn't like a good collaboration - when artistic and creative minds merge to make new, exciting, and often limited edition products the public can't wait to get their hands on.
That's exactly what Chervò and Milan-based eyewear company Movitra did when partnering to develop Otytus: an exclusive model of sunglass designed with the golf enthusiast in mind.
Before we dive into the plethora of technical features this sunglass has to offer, let's learn more about the company Movitra. It was born in 2016 in a Milan apartment by three professionals, entrepreneurs, and friends with emerging minds but no backgrounds in eyewear believed they could build a better sunglass.
The light bulb moment took place one sunny afternoon while witnessing a woman on a beach who bent down to pick up her child and her glasses fell to the ground, as often happens, with lenses facing down in the sand irreparably scratched.
The notion that this age-old, costly inconvenience needs addressing triggered Fillippo, Giuseppe, and Diego to join forces - combining their creativity and intuitiveness to satisfy a need that had never been identified before. From there the Italian spirit was sparked and the journey began.
Movitra is Latin from 'Movere' meaning movement, and 'Vitra' meaning glass. A lens that can move using contemporary design, new materials, and techniques, the three amici invented a mechanism that allows eyeglass frames to rotate on themselves, and also rotate close to the temples on both sides, to protect the lenses from damage potentially revolutionizing the world of eyewear.
From a sportswear perspective, Chervò's creative director and co-founder, Peter Erlacher, had this to say: "Chervò is constantly in search of innovative, functional and beautiful things. I came across Movitra, a company that I felt was sharing our same vision, and immediately imagined partnering with them to develop a model of sunglasses that would best interpret the spirit of Chervò."
"The Otytus," Erlacher continues, "is a special edition sunglass specifically designed for golf, with special anti-glare lenses to enhance a golfer's vision during the game. They are extremely lightweight, and incorporate a unique patented locking system to store them easily and safely."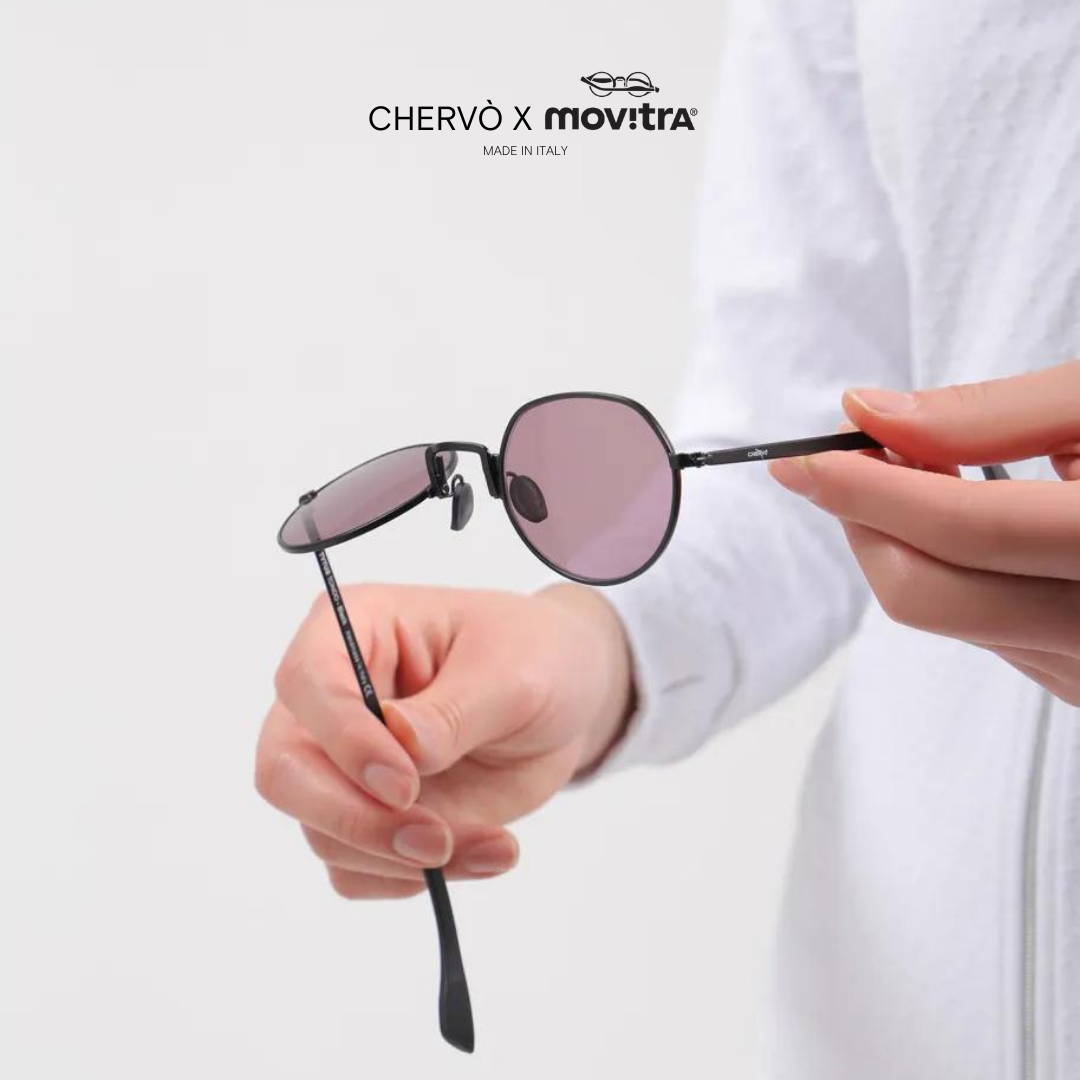 Quick facts:
Lenses are anti-reflective and 100 percent UV-resistant

Zeiss lenses - Carl Zeiss is a 170 year old company that uses advanced technology to create thinner, lighter lens with a wider field of vision and perfect optics with no distortions.

A Tytus by Movitra steel frame rotates in on itself to protect against bumps and scratches

Matte black Beta Titanium frame temples

Lenses are a specific color to reflect the blue and green light

Lenses offer visual clarity with comfort

Perception-enhancing lenses are designed to enhance on-green performance

Overall the glasses are ultra light and versatile

Unisex Design is suited for any face shape
Available in limited quantity in the United States, look in the accessories section on www.chervousa.com and get yours while they last.