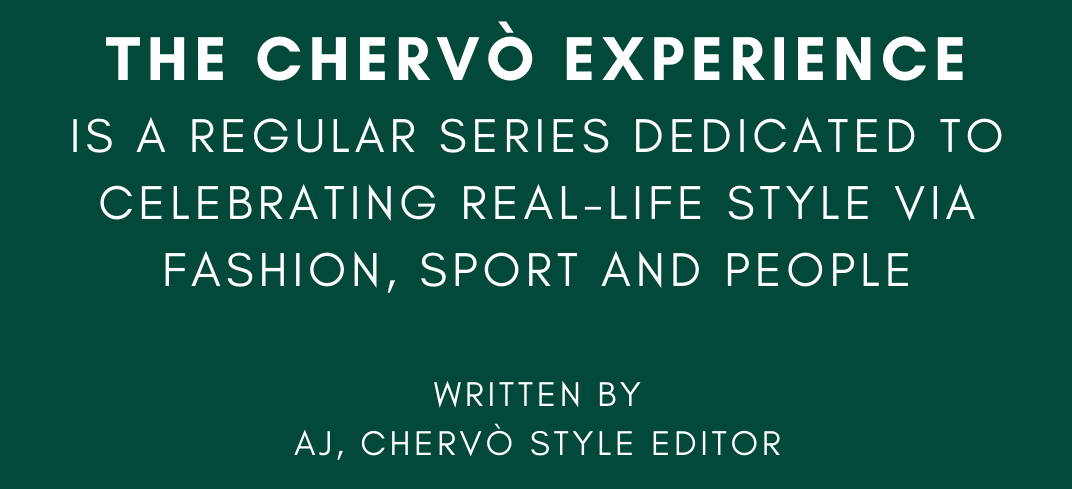 This month: The New Mediterranean 2022 Collection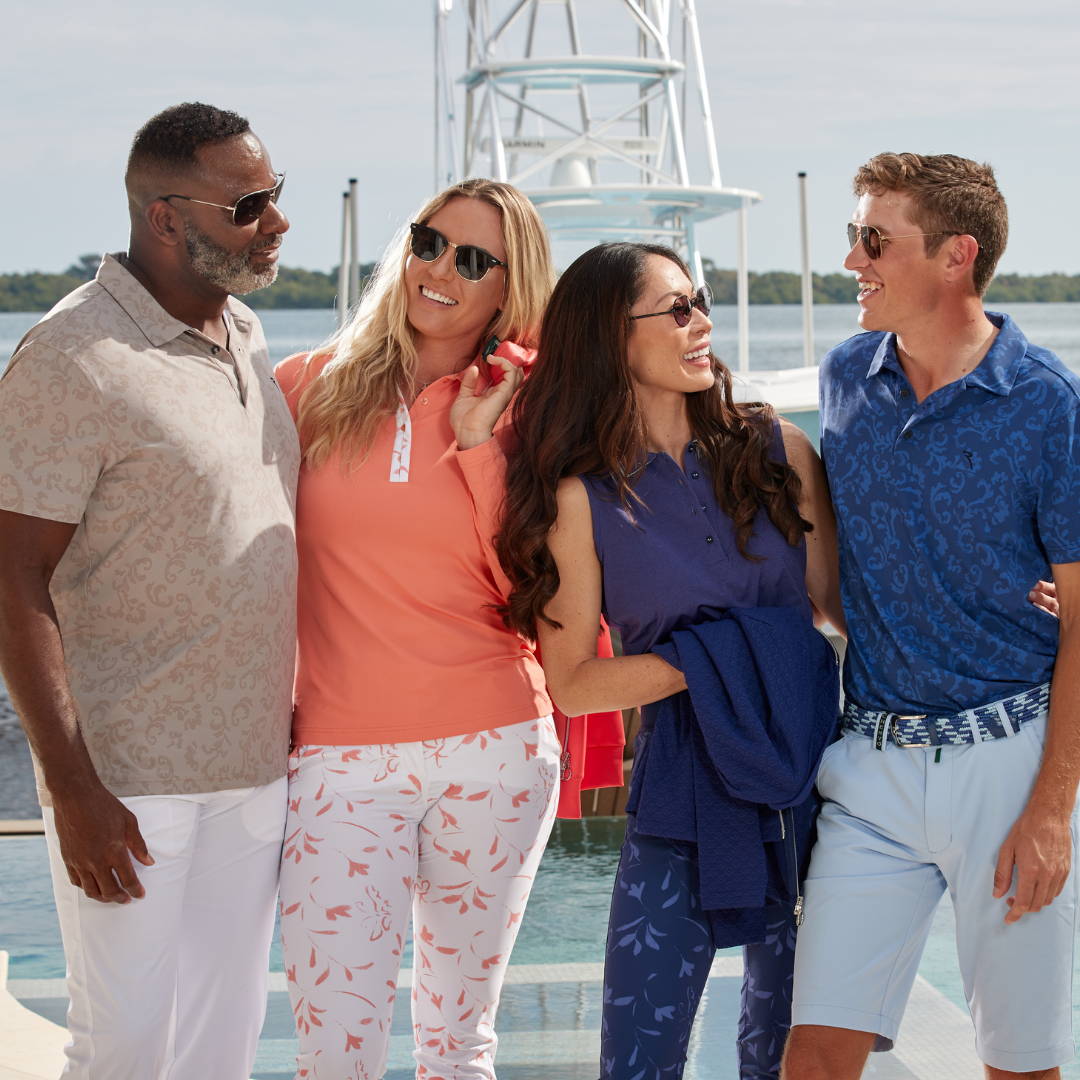 Chervò's new Mediterranean Collection for 2022 is bound to evoke thoughts of dreamy, romantic, faraway places that we hope to visit and enjoy again soon after the nearly two year pause in travel. Until then, let your imagination soar with design influences from nature - the sea, sunrise, sunset, flowers, and mother earth.
Every Chervò collection is a result of a dedicated creative team inspired by colors and feels of beautiful places and new seasons. With each seasonal mood, a collection is born, and the fashion comes to life with chosen tech performance materials, colors, patterns, style and attention to details.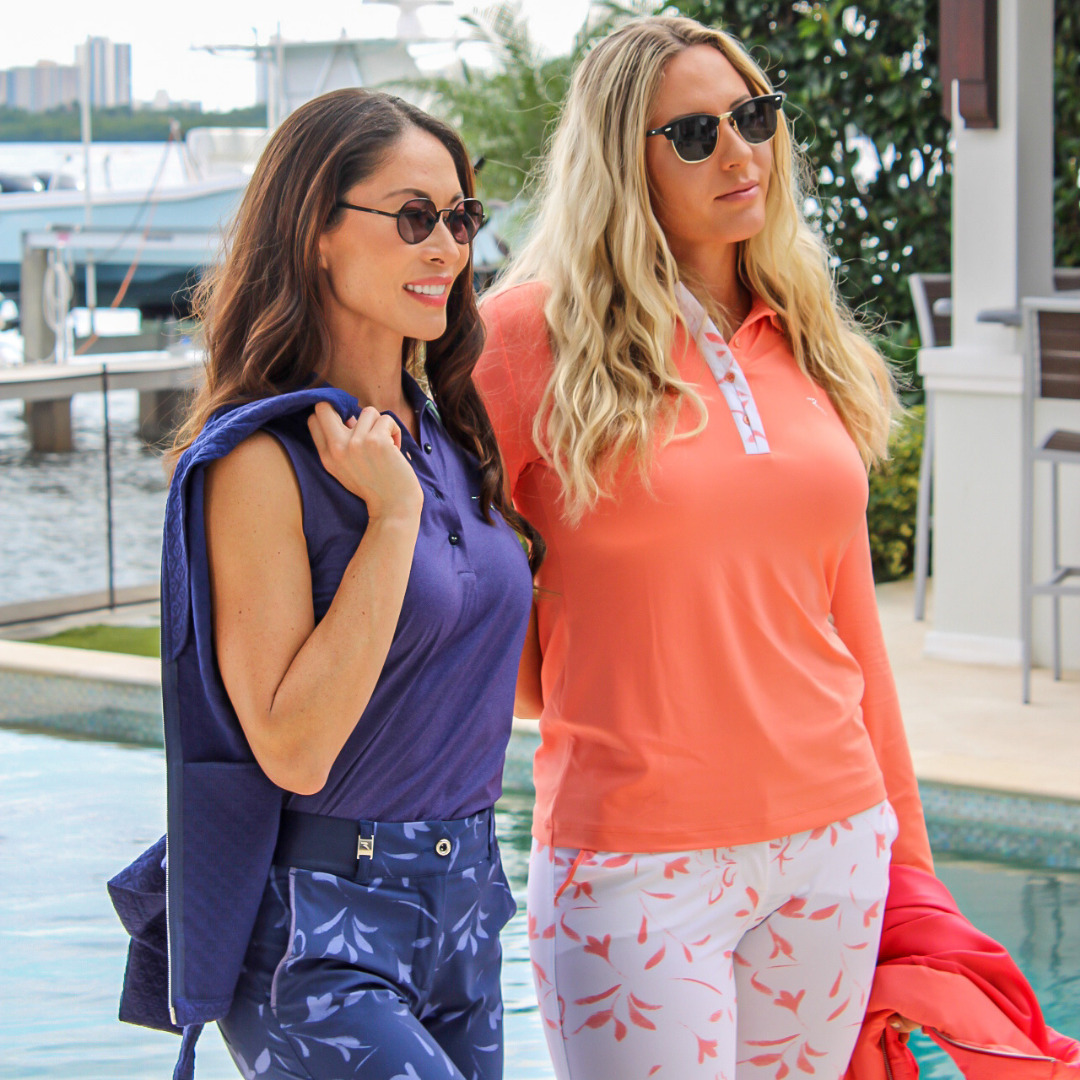 Using the Mediterranean as its springboard, the first collection of the year for women consists of three color stories:
 - Powder Shades that include delicate powders colors of almond and lobster mixed with white. A special new brilliant effect of a light jersey quality gives a rich and noble appearance on some of the pieces. The hand painted leaves on light or dark backgrounds complete the image in this mood.
 - Watercolors includes hand painted leaves using a watercolor technique in combination with a light green ginger shade and lobster/white. This group has a new extremely stretchable Maltelassé fabric as well as a quilted front panel in the jackets that enrich the entire collection.
 - Amalfi Cove pulls in the beauty and brilliant colors we see along the Amalfi Coast in Italy. This fresh and elegant theme is rich with deep ink blue combined with light ginger green and white. New fabrics such as the logo jacquard on bottoms, and a brilliant jersey gives these pieces a premium appearance for outfits on and off the golf course.
 Knee-length bottoms, contrast collared tops, sleeveless fitted dress and functional second layer outerwear are accented with matching belts, visors and hats. The lobster orange in Powder Shades mixed with a muted red is our favorite, unexpected color combination.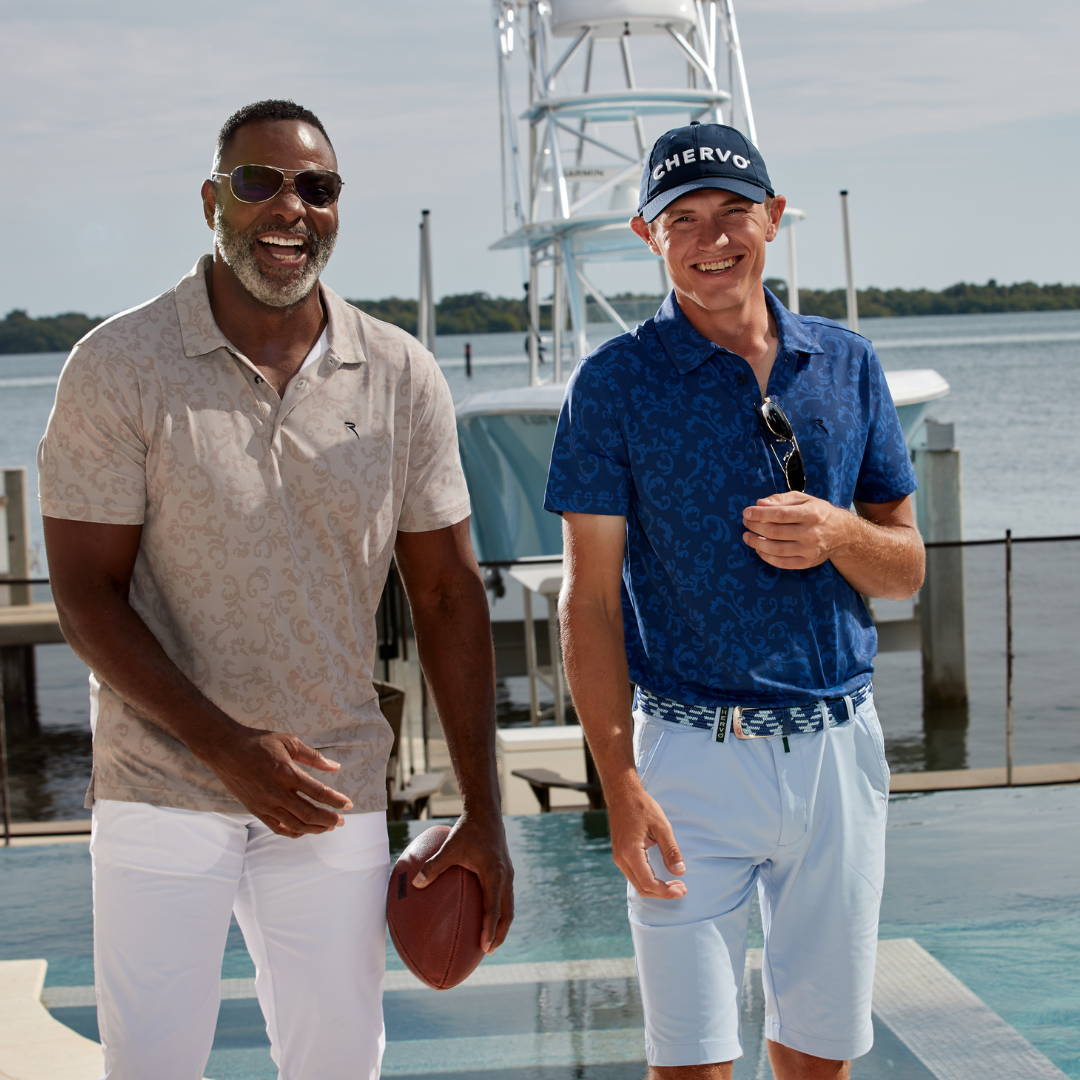 The men's three color stories consist of:
 - Temple Valley gives nod to the archeological wonder of the Valley of the Temples in Agrigento, Sicily. Decorative patterns and earth colors make up the elements of this theme grounded by an ink blue color.
 - Portofino pulls in the pastel colors that are prevalent on the facades of houses overlooking the Portofino, Italy, harbor. The glamorous lifestyle of this small Mediterranean village are inspiration for delicate colors combined with evergreen, white and ink blue to create a smart look.
 - The Coastline group features stunning blues and white as the basis for clean and minimal, distinguished design to create a timeless look and feel.
Patterned pants and shorts, pale blue mixed with white, lighted quilted vests and fresh new polo shirts will make it easy to update a resort wardrobe. The stone clay color way worn either on top or bottom with the ink blue in Temple Valley provides a go-anywhere look that's sure to get some 'bella vista's' thrown your way.