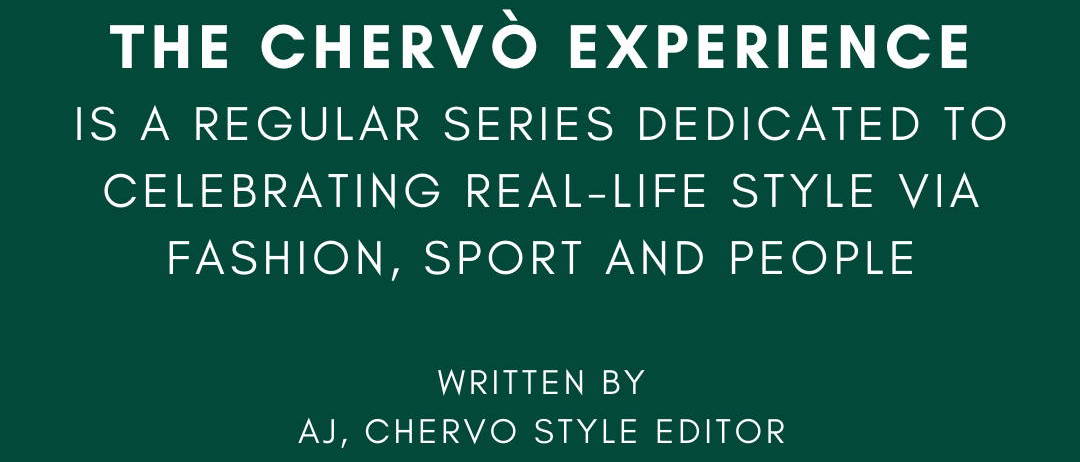 This month: Destination Golf - Kiawah Island, South Carolina, USA, host of the 103rd PGA Championship 2021


When you talk about the Alice and Pete Dye designed Ocean Course on Kiawah Island, South Carolina, you're describing one of the country's premier island paradise destinations for luxury golf and beach vacations. In the world of golf mecca's and bucket list locations, this 10 mile stretch of eastern coastline is the epitome of Lowcountry's finest.
A 45-minute drive from Charleston International Airport, and the charm of its historic downtown, Kiawah Island is also host to the 103rd PGA Championship as it returns to the Ocean Course, May 17 - 23, 2021.  
Last contested here in 2012, when Rory McIlroy hoisted the Wanamaker Trophy, attendance to golf's only all-professional major championship featuring the strongest field in the game based on the Official World Golf Rankings, will be limited in number this year in keeping with CDC COVID health and safety guidelines.  
If you can't be one of the spectators, there is still plenty of golf that can be played on the island's four other courses .- Turtle Point, Osprey Point, Oak Point and Cougar Point - all recently renovated boasting pristine conditions.
The oceanfront Sanctuary Hotel known for its meticulous five-star service and accommodations, is open with some spacing limitations at its world-class amenities such as the indoor and outdoor pools, more than a dozen restaurants, cafès and eateries across the resort, boutique shops and spa.
Recreation adventures span from bike rentals to nature encounters, beach and water excursions, art and photography outings, exercise classes and tons more that will make your Kiawah Island experience truly memorable.
You might be thinking that you'll need five suitcases of clothes to cover such an array of things to do … luckily the folks at Chervó have curated a 'what to pack' set of outfits from its new Sports & Passion collection that will be perfect for a variety of vacation activities.
The blue, red and white colorways easily mix and match to extend the wearability of each piece, plus they are much more bright and fun than the typical 'travel black.'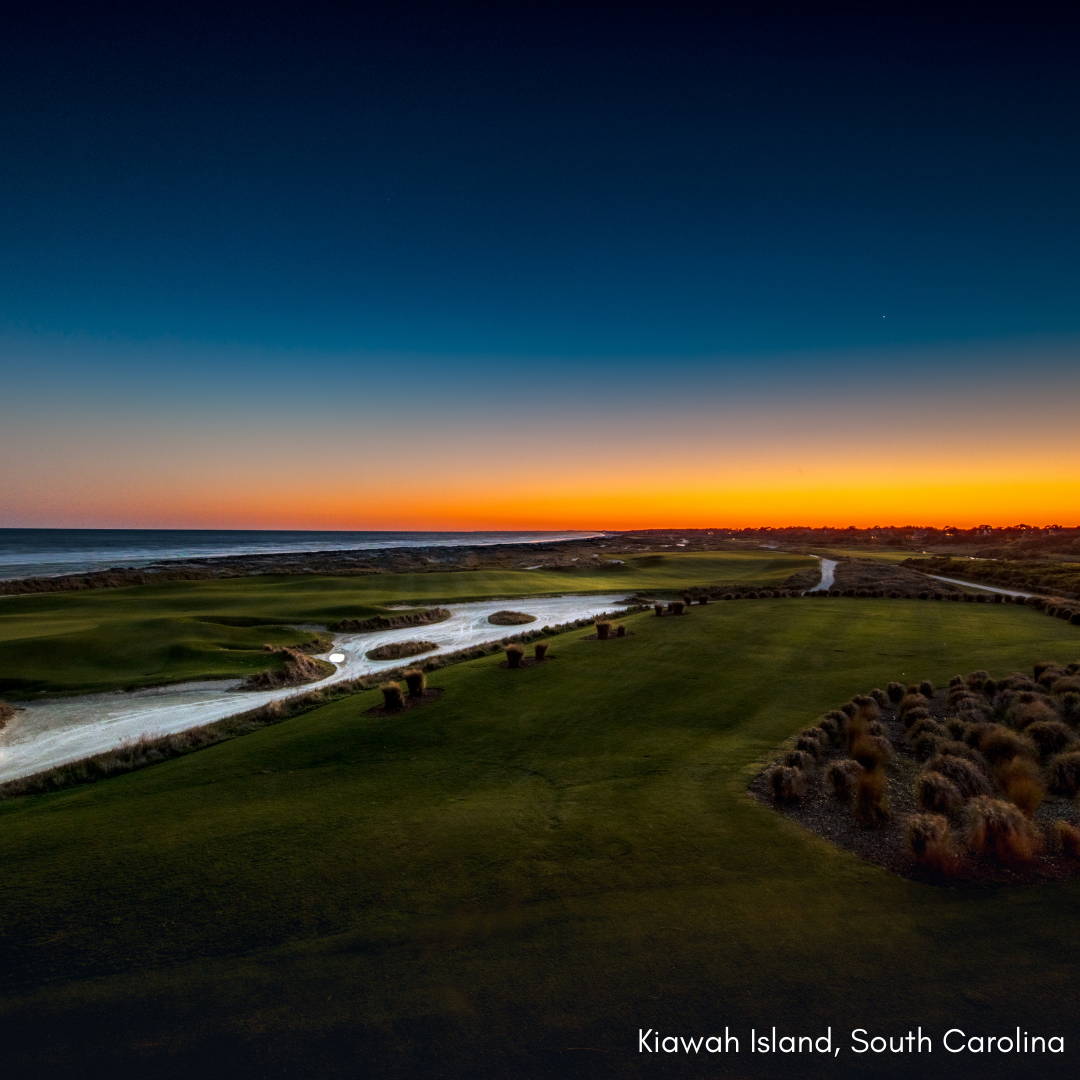 For guys: Starting with bottoms, the blue Sassi all-season chino trouser has a clean style and slim fit made from two-way stretch, Dry-Matic moisture wicking fabric make them easy to pack and wear for golf, out to dinner or strolling the streets of downtown Charleston.
The Garcia short in white will pair with everything and are made with Chervó's Plasmatic fabric which is an environmentally-friendly treatment that provides quick drying and moisture-wicking technical aspects that make these shorts great on the course, by the pool and out on a dolphin watching boat excursion. Add the Urex stretchy elastic belt in blue or white for a dress up or down feature that you can also wear with the Sassi pant.
For a polo top, the Aggy is your go-to, designed with soft-touch, Dry-Matic and Sunblock Tech fabric that make it easy wear and care for multiple outings. The contrast inset-embellished shirt collar and embroidered logo on the chest add a sophisticated touch that will get you from course to cocktails with ease.
The most versatile piece will be your sleek, blue Monlak lightweight, full-zip jacket thoughtfully designed for summer weather with performance tech fabrics, Aqua block wind/waterproofing for unexpected weather, two-way stretch for full range of motion and comfort and sun protection. Not to mention the two front zip pockets to store valuables make this wrinkle-resistant jacket as practical to wear with pants and shorts as it is with a pair of jeans or sweats.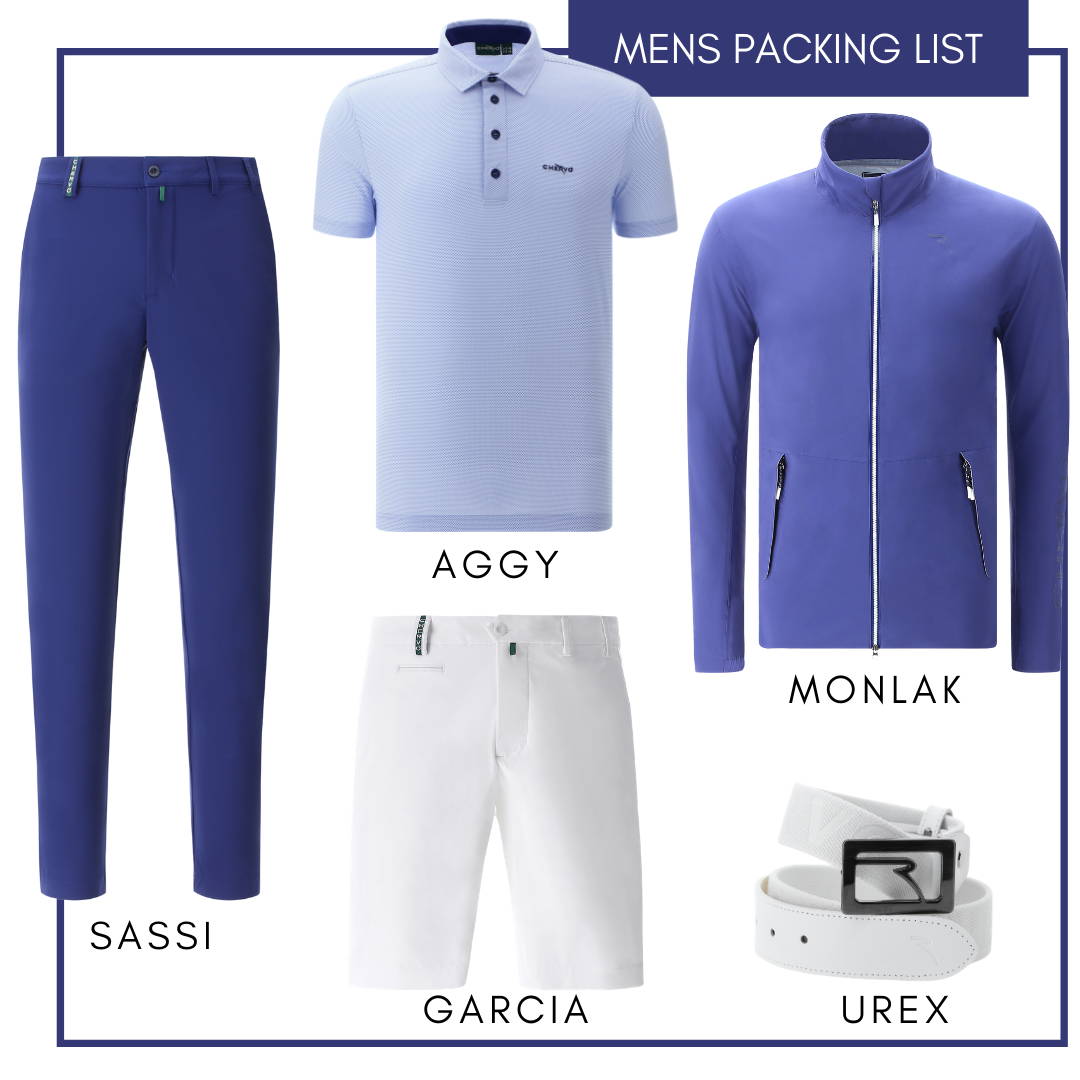 For ladies: Packing solid bottoms provides an easy base for mixing and matching your outfits. The Selena trouser has two-way stretch for all-day comfort, Dry-Matic quick-drying and Sunblock UV protection. The flattering slim fit pant is embellished with a silver button and small side buckle. A tone-on-tone jacquard pattern elasticized waistband combines comfort with refinement so this pant can be worn for a myriad of activities.
The Jel skort has many of the same details as the Selena pant, and covers your shorter length bottom needs with its technical two-way stretch, run-resistant polyamide fabric that has a super fresh feel to it and is easy care.
Pair both bottoms with the Tullitulli quarter-zip pullover made from a silky, ultra-lightweight jersey fabric that is ideal to wear for beach weather where you need protection from the sun but still want to feel cool and comfortable. The Dry-Matic fabric blend promotes moisture/sweat-wicking properties that reduce drying time. The upscale concealed quarter-zip adds style, as does the color block and deco print pattern combo.
Make sure to pack layers with the Enjoy vest in eye-catching red that will add a pop of color to your outfits, and it has an ultra-compact structure for taking up little space in a suitcase, golf bag or tote bag. The stretch nylon fabric has Wind Lock water-repellent coating for light wind and water protection for a surprise passing rain shower or on that dolphin watching excursion. A convenient two-way zip gives you styling options, and large in-seam pockets can hold credit cards and your phone.
The must-bring vacation wardrobe staple is the white Monse lightweight jacket that's easy to fold and store away, but still protects from breeze and showers using Wind Lock and Aqua Drop performance technologies. An elasticized waist and sleeve cuffs ensure a better fit, while design-enhancing details such as a two-way zip, large in-seam pockets and contrast rib-knit collar give it a sporty chic look that's travel perfect.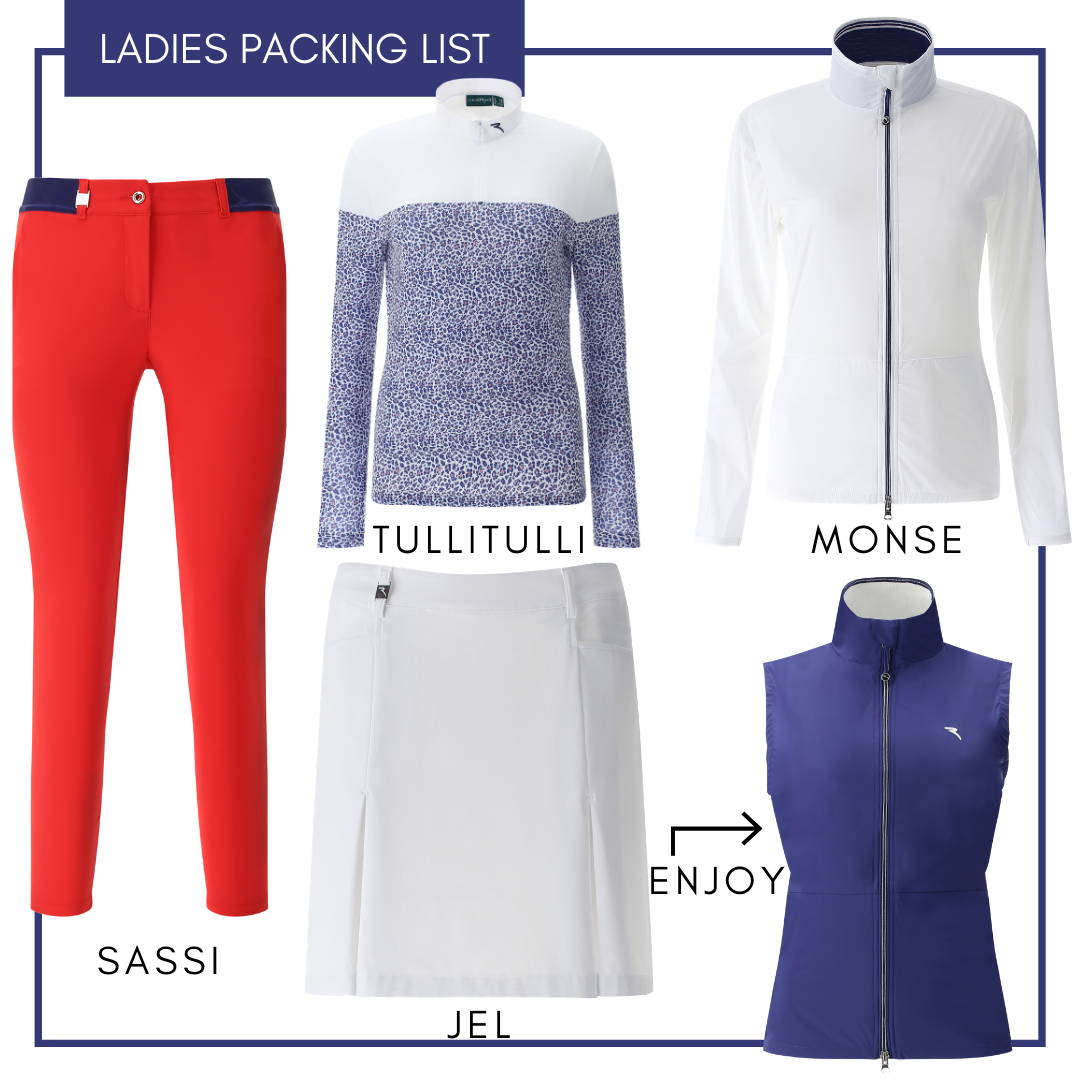 Use these pieces as your foundation for packing and build outfits around them for cohesive, easy to wear, stylish looks on your next travel destination.